DBA kicked off another year this past week, welcoming both new and returning students to experience the benefits of our dynamic middle school. To get ready for a successful year, students participated in a series of energizing activities to build community and prepare for academic work. After several fantastic days, we are incredibly excited about the opportunity to work with these young people.
The first day of school focused on team building. Students engaged in a number of humorous ice breaker games to get to know each other better. They also began honing their collaboration skills through activtities emphasizing effective communication. Overall, this active and fun day set a positive tone for the rest of the year.
The next two days featured continued teamwork exercises with a greater emphasis on academic preparations. Students arranged the binders that they will use for the invaluable organizational system supporting their coursework. They were also introduced to step-by-step approaches for formal writing and creative projects that they will use throughout the year. We also held several class meetings, as students took the lead in discussing plans for different activities. Most importantly, students did a self-assessment of executive functioning skills that will guide their weekly practice in these critical areas. In the end, whether it was playing cooperative games or revisiting core study skills, our students benefited from taking the time to set a strong foundation for their personal and academic growth.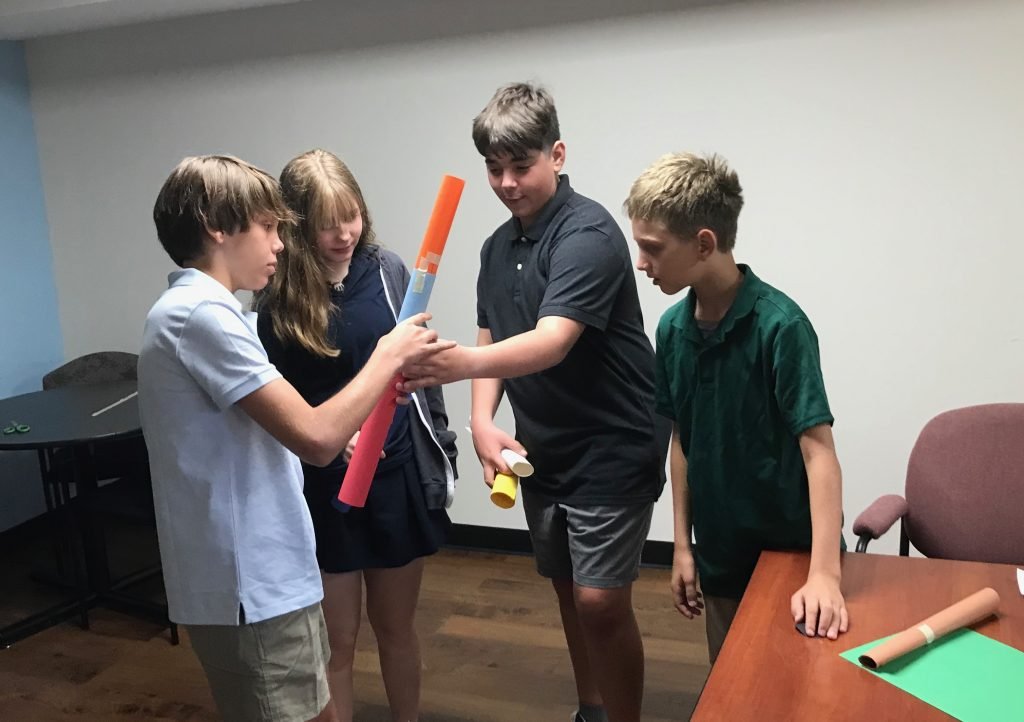 As the first week concluded, students reflected on the accomplishments of the new year. Throughout the week, the students developed and debated the shared expectations for the classroom in a series of meetings. The process concluded with them signing the rules they drafted and wrote on posters for the room. Students also began meeting with Coach Lerch to identify concrete behaviors that will help them achieve their goals. The week concluded as it always does with a thorough cleaning of our learning spaces by the students themselves. As they laughed and smiled while working, it was clear that the first week was a big success.
Our students are looking forward to an incredible year growing into confident and independent learners ready for the challenges of high school and beyond. If your child is interested in experiencing the benefits of our small and vibrant classroom environment, we look forward to hearing from you at admissions@dbahouston.org!