Dietrich Bonhoeffer Academy was founded to transform the lives of students through our values of teamwork, imagination, and courage. Our mission goes beyond just helping young people learn better. We provide a whole new approach to middle school that changes the outlook and possibilities for each child. After only one year, the results have been phenomenal. Our families enthusiastically praise the impact of our innovative learning program on their children. Here are some of the highlights of the DBA experience with testimonials from current parents.
SUpport
Our small class sizes and unique approach allow unparalleled support for students. Parents praise the care and devotion that bring out the best in each child. Moreover, our students share how individual coaching has pushed them to explore new ideas and improve their academic skills. At DBA, our middle school students benefit from personalized support to help them achieve their full potential.
"My child has enjoyed the smaller class size. He appreciates the flexibility within academics to be able to work through problems and experience the progression of success within a positive and nurturing environment."
Study Skills
Our program equips young people with the skills to be successful in high school and beyond. Parents testify to their children making significant improvement in organization, time management, and study habits. Students also establish effective routines with daily planning sheets and other resources for academic success. Middle school is a critical period for building executive functioning skills, so DBA emphasizes helping students develop effective work habits.
"The individual attention enables the teacher to see the student's strengths and weaknesses which allows for a fluid learning plan. The school also works with the parents to support the students' academic and executive functioning skills."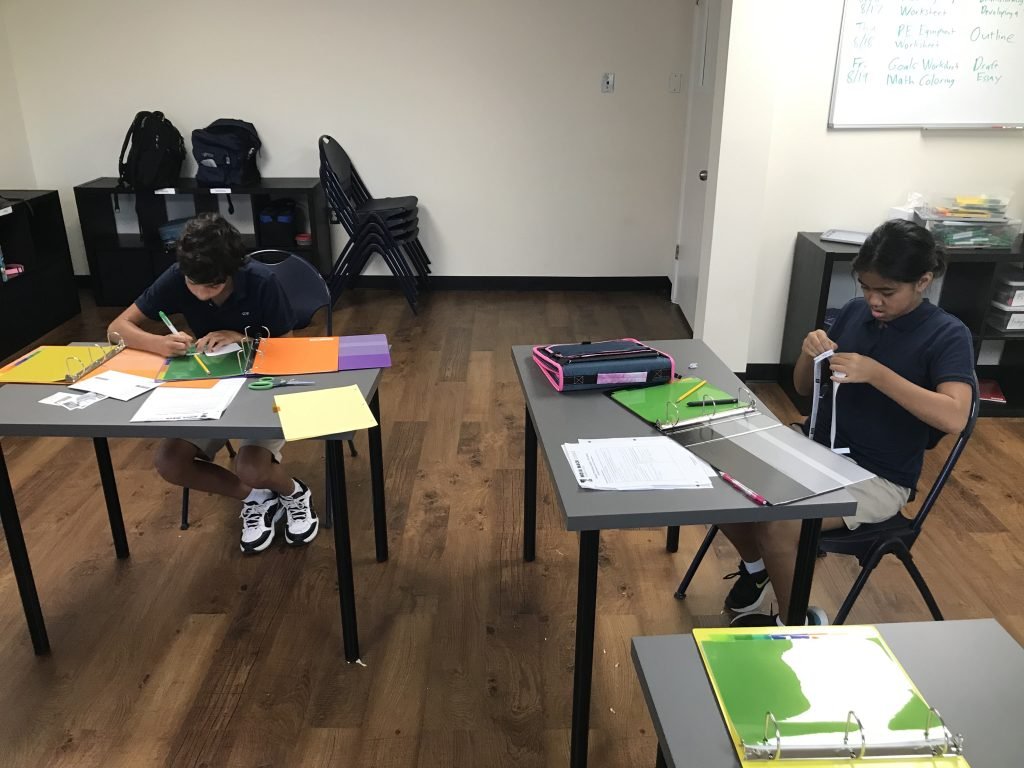 Dynamic Classroom
Our classes offer young people a unique program of active and engaging lessons. Students cite learning simulations and role playing games as memorable educational experiences across different subjects. Lively discussions are also the norm as we explore diverse topics relevant to the lives of young people today. At DBA, we harness the energy of middle school students to create a fun and vibrant classroom environment.
"The individual support and attention at DBA has improved my daughter's confidence and organization. Also, the innovative teaching style with games and other physical activities has improved her energy and focus throughout the day. She comes home still feeling energized."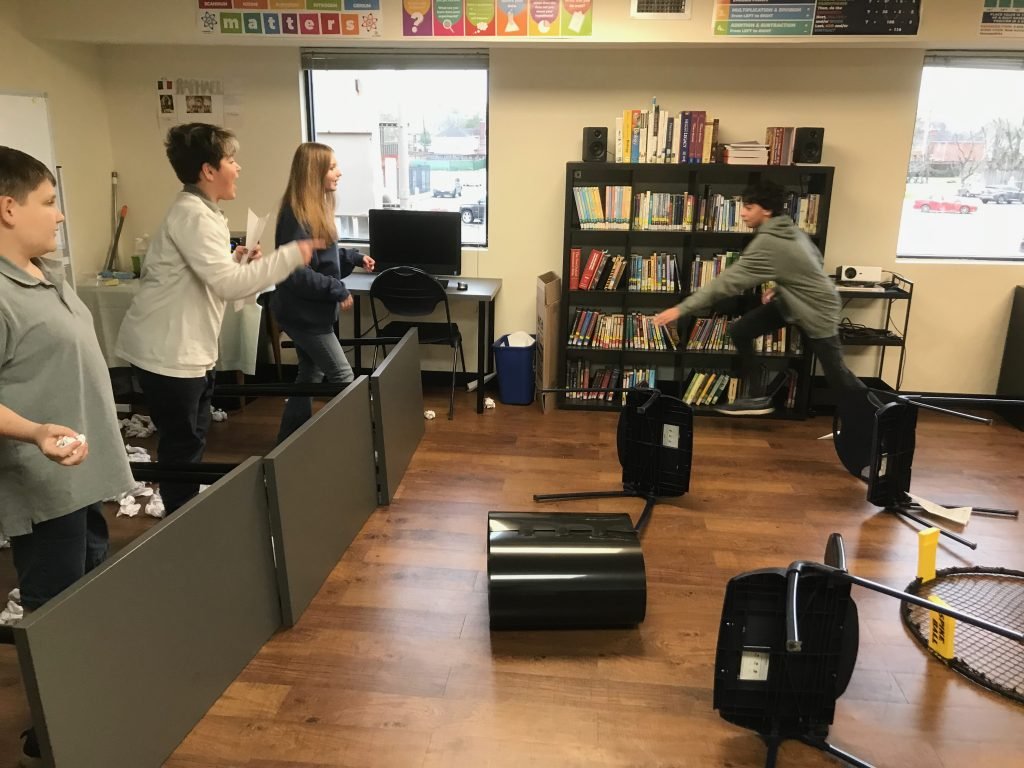 Outstanding Academic Outcomes
DBA boasts an exceptional college preparatory curriculum that achieves strong growth in core academic skill areas. Testing conducted in the fall and spring terms showed substantial improvement in math and reading scores. In a class survey, students reported the highest agreement possible to the statement "I learned more this year than in previous years." Our approach is both engaging and effective for students.
"Thank you so much! Our child had a great school year. I am so glad we made the switch!"
Both parents and students reported an extremely high level of satisfaction with their experience at DBA. In addition to strong learning outcomes, families praise the boost in confidence and self-esteem young people gain from our school. We look forward to sharing the benefits of our exceptional academic program with more students. To learn more about how your family can become a part of this extraordinary community, contact us at admissions@dbahouston.org.