Dietrich Bonhoeffer Academy is off and running as we reimagine middle school. With the arrival of Fall Break on October 7th, we completed the first academic quarter in our dynamic learning program. Let's take a look at some exciting accomplishments so far!
Executive Functioning
DBA is equipping young people with the organizational tools that will carry them through middle school and beyond. We dedicate time every day to support students in keeping their academic materials in order and planning ahead. A class favorite is the "Organization Corner," where all current tasks are displayed together in one space. Each Friday, one student receives the honor of wiping the board clean, symbolizing the successful completion of a rewarding week of work. There is a great deal of enthusiasm for this emerging tradition!
Innovative Schedule
DBA is pioneering a school day that unleashes the best efforts of middle school students. Our dynamic mornings feature an array of challenging activities across different subjects. Whether it is an extended scientific investigation or a short passage analysis, our flexible schedule gives the right amount of time to each academic exercise. Students enjoy discussions where they can share ideas without the fear of being cut off by a bell. By ending rigid predetermined blocks, we have shattered the mold for learning.
academic Skills
DBA ensures that each student has the strongest foundation possible for high school. Math, reading, and writing skills take center stage in our classroom. Students engage real world math problems that require meaningful understanding. Reading is a way of life that goes beyond English class to interpreting texts across all subjects and participating in a vibrant independent reading program. Writing is a weekly habit emphasizing the process of planning, composition, and revision. Overall, our students repeatedly practice the most important skills for their future success.
Recess Matters
At DBA, we know that unstructured play is a necessity for young people. Our school community values recess time. In addition to healthy physical activity, students build critical social skills fundamental to their development. Whether it is Crossnet or Four Square, our kids are excited for more classmates to join in the fun!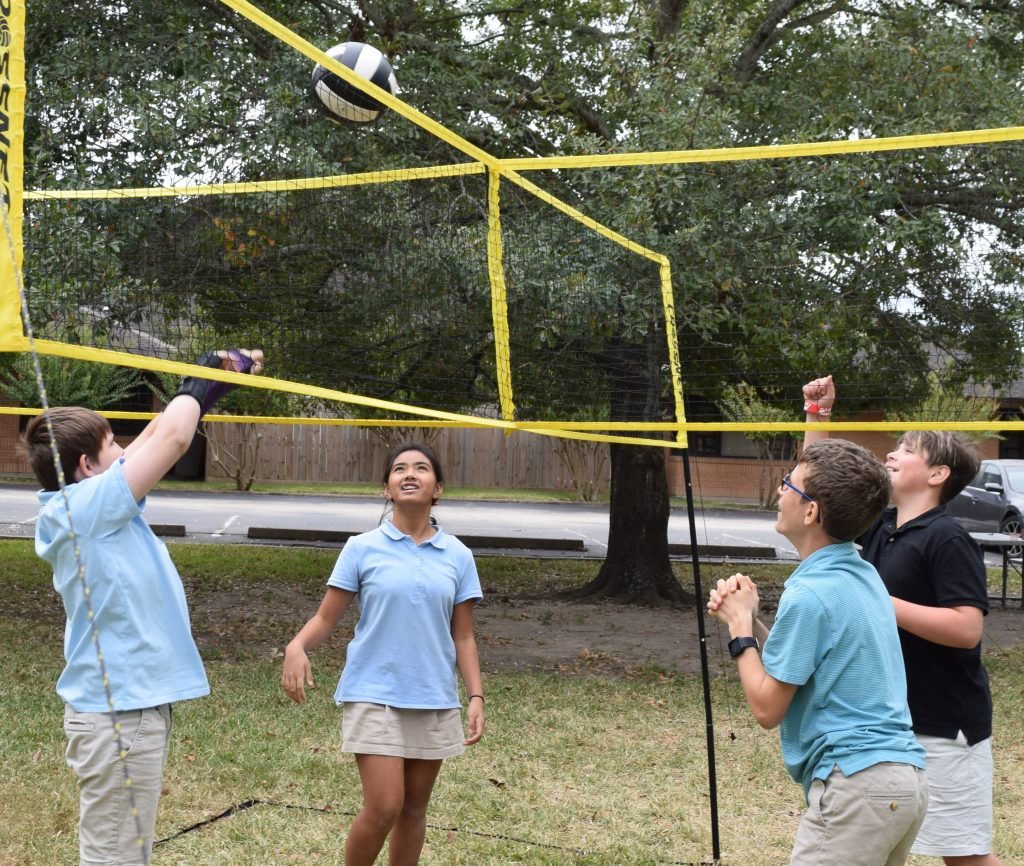 Core Values
DBA is founded on the principles of Teamwork, Imagination, and Courage. Our collaborative approach gets students working together to achieve their goals. The creative program encourages young people to be curious and reflective about learning. Classroom conversations challenge kids with stories of real people brave enough to change the world for the better. Putting it all together, our school is developing young people of character as well as strong students.
Would you like to learn more about the opportunities for your child at DBA? Connect with us at admissions@dbahouston.org to set up a conversation or visit.