English at DBA
Words matter. At DBA, we have designed a special approach to make reading fun again. Discover more about how our English program provides a strong foundation of language skills.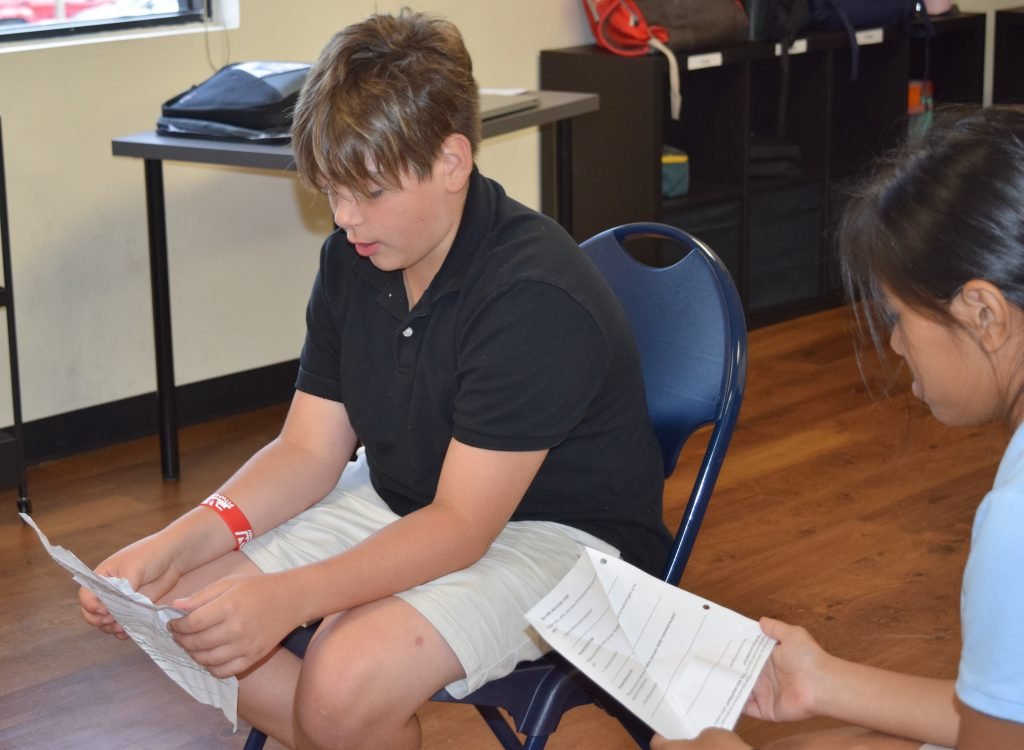 FirM Foundation
Focus on the fundamentals. Our strong emphasis on grammar and vocabulary means each DBA student is equipped with the tools for developing strong sentences.
Freedom to Read
Read to succeed. We combine class books with independent reading chosen by the students. We seek to foster a love for reading that will stay with kids for the rest of their lives.
Practice the Process
Practice makes perfect. Our program features a weekly process of planning, writing, and revising that helps students hone their composition skills.
Highlights from English at DBA
Courses
Foundations: English 6
Transitions: English 7
Reflections: English 8
Daily Reading Time
Every day after lunch recess, we set aside time for reading. Whether it is reading their own book or listening to the teacher read aloud, our students value the quiet time to relax and refocus for the afternoon.