English at DBA
Words matter. At DBA, we have designed a special approach to make reading fun again. Discover more about how our English program provides a strong foundation of language skills.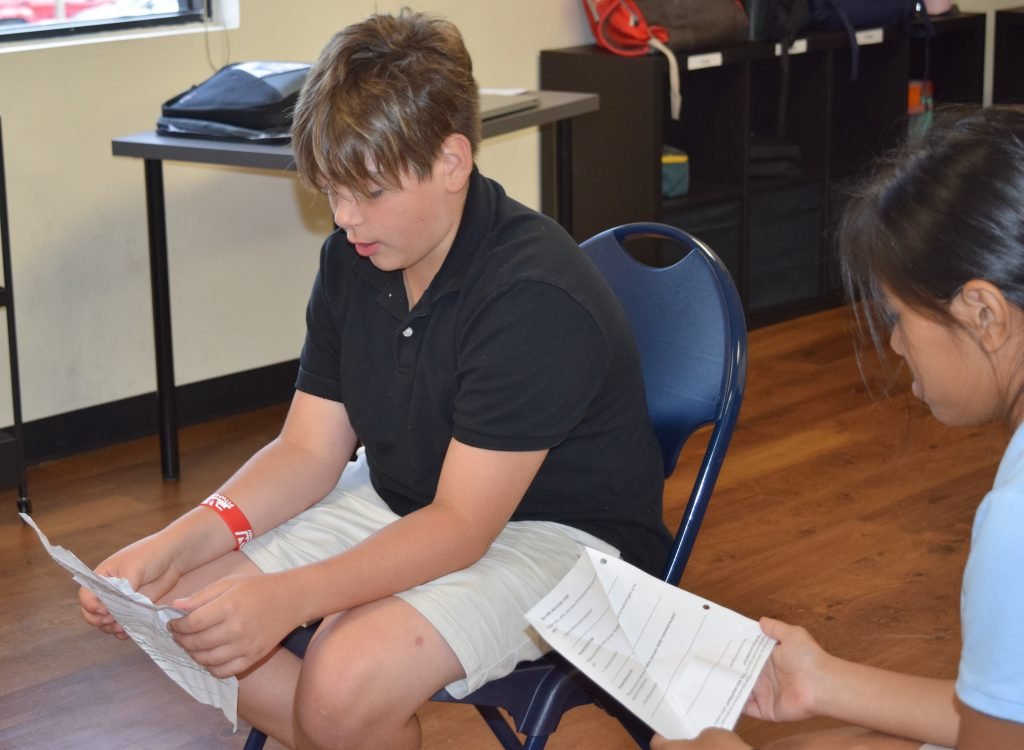 Grandma's Grammar
Focus on the fundamentals. Our strong emphasis on grammar means each DBA graduate can write a great sentence. Through daily writing practice, we ensure middle schoolers master the basics of composition.
Freedom to Read
Read to succeed. We give students the freedom to select appropriate works of real interest to them. Whatever it takes to get a good book in their hands, we foster a love for reading that will stay with kids for the rest of their lives.
Highlight reel
The best from past and present. We introduce students to powerful ideas through discussions of short passages from classic works. By these conversations, we sow the seeds for a deeper appreciation of great literature.
Highlights from English at DBA
Courses
Foundations: English 6
Transitions: English 7
Reflections: English 8
Daily Reading Time
Every day after lunch, we dedicate 20 minutes for reading. In addition to their individual book, students listen to a chapter from a class book read by the teacher once per week.
Sample Projects
Song Lyrics
Book Art
Reading Journals
Speech Writing